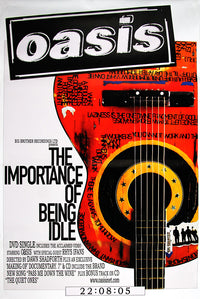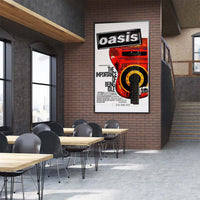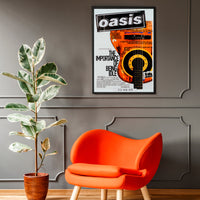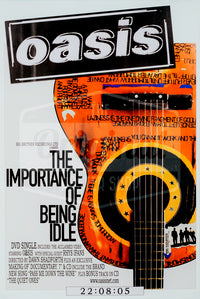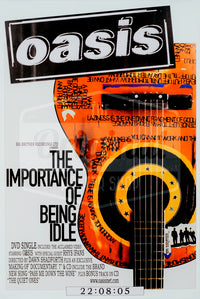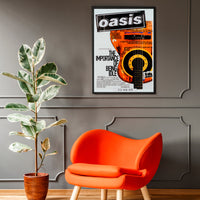 Original Poster Shop
Oasis poster - The Importance Of Being Idle - Original
 An A-Grade original litho-printed Oasis poster used to promote The Importance Of Being Idle single.
A 100% original Oasis poster promoting 'The Importance of Being Idle' by Oasis from their sixth album, Don't Believe the Truth, written and sung by lead guitarist Noel Gallagher. It was the second single released from the album in the UK, on 22 August 2005. The song was written by Gallagher in the summer of 2004, before the band made their final attempt at recording what would become Don't Believe the Truth.
The video for The Importance of Being Idle features Rhys Ifans, the Welsh actor and musician known for his portrayal of characters such as Spike in Notting Hill, Jed Parry in Enduring Love, and Eyeball Paul in Kevin & Perry Go Large. He is also known as a member of the rock groups Super Furry Animals and The Peth.

Sizes
30" x 20" and 60" x 40" inches
(Please note the larger size is an original 'Adshel' format designed for outdoor advertising and is supplied rolled)


Condition
Good 'Original' Condition