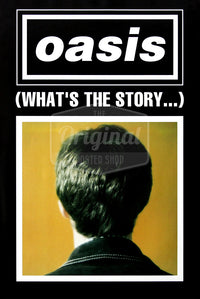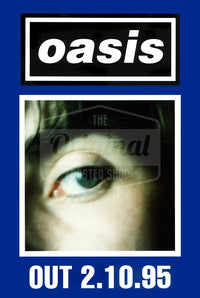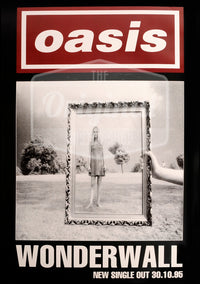 Original Poster Shop
Oasis posters-Collectors Set 1. Rare Originals.
An original litho-printed Oasis posters rare "collectors set"
 . No
1
 ( please note the "Whatever" poster has a slight fold across it)
"(What's the Story) Morning Glory?", was the second album released by Oasis on 2nd October 1995. This was their first album with drummer Allen White, this record established them as a rock group instead of a crossover indie group. It sold 347,000 in its first week and it spent ten weeks on the UK Album Chart.
"Wonderwall" is still regarded as Oasis' greatest song; it was written by Noel Gallagher for the band's second album: (What's the Story) Morning Glory and released in October1995. This poster has a slight fold ( not a crease).
"Whatever" was a song written by Neil Innes, it's a track that lasts six minutes and twenty-one seconds and it's the longest single released by the band to that point. Released 18th December 1994, and it entered the English charts at number 3. The poster has a slight crease (not a fold) across it.
This is a bundle of all 4 original posters which were used to promote each album during 1994 and 1995. These are part of the original print-run produced at the time and have carefully stored and only now released for sale exclusively by the Original Poster Company. A unique opportunity to purchase original authentic posters that will only increase in value. There are relatively few of these posters left in circulation.
Please note these posters are supplied unframed.
Size
Each poster is 30" x 20" inches

Condition
Perfect 'Original' Condition