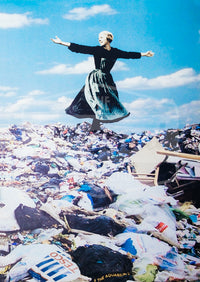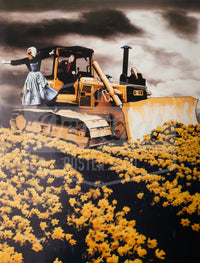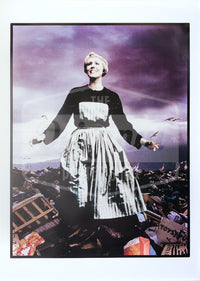 Original Poster Shop
CNPD - "Julie Andrews on rubbish" Collectors set - Original
This is a collection of 4 posters including all 4 designs from the original billboard campaign that was produced by the collective C.N.P.D, AKA Jimmy Cauty, renowned artist and one-half of KLF.
The original promo posters, featuring Julie Andrews, show the iconic actress dancing amidst a pile of discarded rubbish, on a cross, in a bulldozer, and standing in a rubbish heap.
This set of posters highlights the importance of responsible environmental consciousness. Jimmy Cauty is known for his diverse, cultural design classics, projects including The Stamps of Mass Destruction, Operation Magic Kingdom, and Riot in a Jam Jar (Aftermath Dislocation Principal) exhibited at Banksy's Dismaland.
This listing is for all 4 posters as a collectors set.
The imagery serves as a poignant reminder of the impact that our actions have on the environment and the dire consequences of neglecting our responsibility to care for our planet.
These very rare posters are original promotional posters from the time of release.
Sizes
27.5" x 19 3/4"
Condition
Good 'Original' Posters