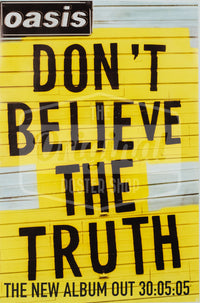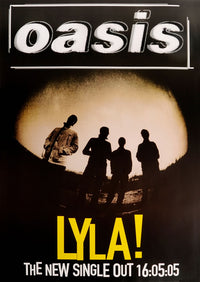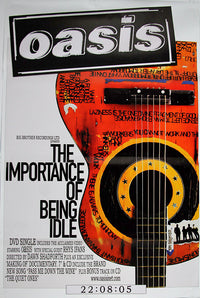 Original Poster Shop
Don't Believe the Truth Poster Bundle - Originals
Original Oasis poster bundle for 'Don't Believe the Truth'. Limited copies only.

Released in 2005 "Don't believe the truth" was Oasis's 6th studio album to reach Number one in the UK album charts. The first week's sales hit just under 240,000, finally reaching triple platinum in early 2006. It was documented to be the first Oasis album to see all band members contribute to the writing and recording process rather than it being a "Noel" dominated process. The stand-out track on the album was "Lyla". 
This unique poster bundle comprises the following three posters: Don't Believe the Truth, Lyla and The Importance of Being Idle, all original posters from the time of launch, stored for many years and exclusive to The Original Poster Shop.
Size
3 Posters, 30" x 20" inches

Condition
Good 'Original' Condition